EMS Launches New High Thermal Conductivity LED Die Attach Adhesive for Small Die and LEDs
Engineered Material Systems (EMS), a global supplier of electronic materials for circuit assembly applications debuts its CA-195 high thermal conductivity, low cost electrically conductive LED die attach adhesive for attaching LED and other small semiconductor die to silver and copper lead frames.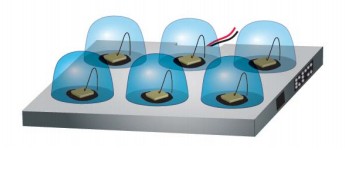 Engineered Material Systems new high thermal conductivity LED die attach adhesive for small die and LEDs. (LEDinside/Engineered Material Systems)
EMS CA-195 is approximately half the cost of a pure silver filled die attach adhesive, has a high glass transition temperature (Tg) to facilitate wire bonding small die, low extractable ionics and high adhesion to silver and copper lead frames. CA-195 has a dispense open time greater than 24 hours (measured as a 25 percent increase in viscosity), while maintaining optimized rheology for pin transfer or needle dispensing.
The adhesive is ideal for small die thermal management applications. CA-195 is the latest addition to Engineered Material Systems' extensive line of electronic materials for semiconductor, circuit assembly, photovoltaic, printer head, camera module, disk drive and photonic applications.